London Dungeon
Save 35% on your entrance to London Dungeon - one of London's top attractions! The offer is only available here! With prebooked tickets you save money and time.

Highlights:
- Save 35% by booking your tickets online
- Skip the line to London Dungeon with prebooked tickets
- Experience 360 degree sets with gripping storytelling
- See 18 interactive shows, 20 live actors, 1000 years of history
- Try the two thrilling rides
- Bring children under 3 for free
- Enjoy open tickets - valid for 1 month

Save 35%
Visit London Dungeon between April 21 and July 15, 2017 and save up to 35%*
If you visit London Dungeon at any other time you'll still save 25%!
The discount is compared to the price at the door.

*This discount is only valid for entrance after 2 PM and until closing time.

Your Worst Nightmare!
Take a 90 minute journey through 1000 years of London's past. You and your companions walk through the Dungeon, moving from show to show, guided by the professional actors. It's both fun and a little bit scary!

Your tickets are vaild one month
When ordering your tickets, choose the date you arrive in London as 'Valid from' date, as the tickets you buy here is valid 1 month from the 'Valid from' date you choose.

How do I get my tickets?
Shortly after your booking is complete your e-ticket send directly to your email, just print it out and bring it to London.

Are there children's tickets?
Yes, children's tickets are available for children from age 3-15. Children between 0-2 years have free admission, when accompanied by a paying adult.

Important information:
Due to high popularity, the London Dungeon has a new entrance policy. From April 1st you will be asked, upon arrival at London Dungeon, to exchange your voucher for a timed ticket for the same day. We guarantee access to London Dungeon either within 45 minutes of arrival or at a date and time that best fits in with your plans. None of our customers have waited the full 45 minutes, but we still offer you the flexibility to plan your day as best suits you.

This we guarantee our customers, and also remember the tickets sold here are cheaper than if you book directly at London Dungeon Box Office or online.

Fantastycznie
5.0
Opinie od 2 opinie klientów
Oryginalna atrakcja :)
Bardzo oryginalna atrakcja, ale raczej tylko dla tych, którzy dobrze rozumieją angielski .. Aktorzy czasami wybierają kogoś z widowni do wykonywania zadań, tak wiec trzeba tez umieć mowić po angielsku :) Polecam!
Wspaniałe przeżycie
Goraco polecam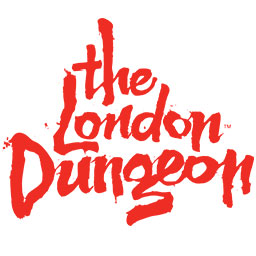 Info
London Dungeon
Adres
London Dungeon.
County Hall,
Westminster Bridge Road,
London SE1 7PB.


Wyświetl mapę
Godziny otwarcia
Codziennie od 10:00 do 17:00 lub 19:00
Metro
Stacja metra Westminster i Waterloo (Linie metra: Circle, Jubilee i District). Stąd na pieszo 5-10 min.!